| | |
| --- | --- |
| | |
---
Posted: 04 May 2015 10:01 PM PDT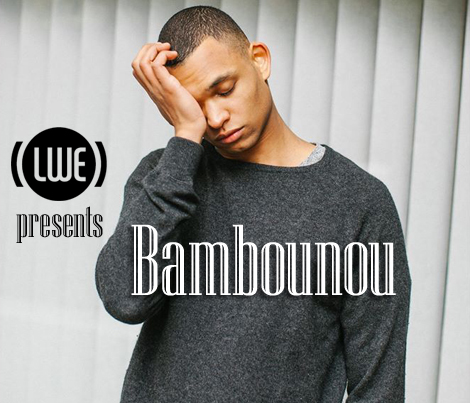 Photo by Ilyes Griyeb
By the time Bambounou's
Cobe
12″ dropped on the 50Weapons imprint in 2012 he had already racked up close to a dozen remixes for different artists and three EPs, a quietly prodigious effort for someone who had only been putting out records for two years. It was arguably this appearance on Modeselektor's dance floor focused off-shoot label that propelled the Parisian producer to more widespread acclaim. The EP was swiftly followed by a full length which seemed perfectly molded to the 50Weapons sound; bass-influenced techno heavy on the mechanics and light on the sentimental nature of music. The musician born Jéremy Guindo-Zegiestowski has released exclusively on the label since, recently following up that 2012 effort with an impressive sophomore album entitled
Centrum
. Ahead of his American tour for the album, including a Chicago date this Friday at Primary, Bambounou reached out to LWE with a fresh mix of everything that's been exciting him lately and divulged more about his career to date and making it big in the Dominican Republic.
Hi Jéremy, how's your day going? What are you up to right now as you reply to these questions?
Bambounou:
Hey, I'm just chilling on my couch, cruising Discogs and other music websites, buying some new music and finishing that new track for 50WEAPONS. Pretty much what I do everyday

You're about to head off on an American tour. Have you played there before?
I played in Canada and South/Central America but never in the U.S. No need to tell you how much I'm excited.
You're even playing in the Dominican Republic. How did these dates come about? How did Bambounou get big in the Caribbean?
Ha, I have absolutely no idea. My agent arranged it, apparently it's some kind of warehouse vibe in the middle of San Domingo. I can't wait to discover that part of the world and meet new people
You are touring your dystopian future techno LP Centrum, which I understand is the product of soaking in some literature and films around the subject at a subconscious level. Do you ever set yourself certain parameters or boundaries to work within when you're making tracks?
I give myself some key words and I like to think about them while I'm making a track. Most of the time, it's a texture theme like wood or rock. But otherwise I don't like to give myself boundaries; I'm producing whatever I feel like producing and if I really enjoy it then I'm going to release it. It really depends on my current mood and what state of mind I am in.
You and Valentino [French Fries] have been good friends for a long time and were instrumental in each other's growth in electronic music. I know the two of you have helped each other out before in the studio but can we expect to hear a collaborative release from the two of you any time soon?
Yes, Valentino is my best friend and I've known him for quite a while now. We just finished an EP at the Red Bull Studios in Paris. We had the chance to use it for a whole week and we did a
two track EP which was released for free
on April 30th. For example, our keywords for this EP were Ninja House New York and Natation (swimming in French).
You've been exclusively releasing on 50Weapons since 2012. Do you find that releasing with one label has certain advantages?
It does. For example, people can see you evolving, there's a proper development work and I really needed that in 2012.
I know that producers sometimes work on particular parts of their skills in the studio, trying to hone a certain sound or trick to get their tracks sounding better. Is there anything you're currently exploring a lot in your tracks, through a sound or a technique?
These days, I'm exploring extremely short delays and how it can make your sound wider. Before, I used to use a reverb to do that stereo effect but now I'm doing it with a delay and it is sounding great.
I was interested to read your thoughts in a recent interview about remixing the Boyz Noize and Skrillex project Dog Blood. You said the opportunity to remix something that would reach a more mainstream audience is appealing to you, because if that crowd enjoys what you've done, they have compromised what they believed they like rather than you compromising your sound. With that in mind is there anyone you wouldn't want to remix? And if you could remix anyone or any track out there who or what would it be?
I don't actually listen to what we can refer to mainstream music as pop or EDM. But If I find something interesting in the track or if I have an immediate idea then I'll try and work on a remix. To be honest I don't know which track I would remix if I could choose, right now, I just feel like working on my own music

What can you tell us about the mix you've put together for us?
It's pretty much what I play in club at the moment, some recent stuff, a little bit of my stuff and some upcoming tracks
The first track is from our collaboration with French Fries for RBMA and it's called "Dramatically Isolated."
What can we expect from Bambounou over the next year?
I'm just going to keep doing what I'm doing, going to tour more and never going to give me any boundaries. Music-wise, I have a split EP with an amazing artist coming out on 50WEAPONS later this year, along with a new solo release for my Berlin fam.
Download: LWE Presents Bambounou (60:12)
Tracklist:
01.
French Fries & Bambounou, "Dramatically Isolated" [Red Bull Studios Paris]
02.
Hüpnosaurus, "Muru" (Bookworms Remix) [Wicked Bass]
03.
Tambien and Tiago, "Track 01" [Public Posession]
04.
Claudia Anderson, "Neutral State" [Singular Records]
05.
Tessela, "Bottom Out" [R&S Records]
06.
Alan Backdrop, "Siaka" [OGUN Records]
07.
Bambounou, "Each Other" [50Weapons]
08.
Markus Suckut, "For Set #3" [Figure]
09.
DJ Hyperactive, "Venus" (Truncate Remix) [CLR]
10.
Exos, "Attfalt" [Thule Records]
11.
IVVVO, "Raised" [Crème Organization]
12.
Binny, "Retrospective" (Chicago Skyway Mix 1) [Scenery]
13.
Bambounou, "I Ride" [50Weapons]

This posting includes an audio/video/photo media file:
Download Now
Posted: 03 Feb 2015 10:01 PM PST
D'Marc Cantu hit big with his mind-melting "No Control" single-sider for the inimitable Crème Organization label early on in 2007. Although this was his solo debut, he had in fact been releasing since 2005 as one half of 2AM/FM with Tadd Mullinix. The pair also collaborating with Melvin Oliphant under the X2 guise from 2006 as well. Cantu's own releases follow a similar aesthetic to these two projects: jacking acid house and techno with an often brutalist approach to drum programming. It's a formula that the Ann Arbor producer has found success with over two albums and nearly 20 twelve-inch releases, with no signs of slowing down. With his new alias Rival making its first appearance via a release on the
Drone
label (out now), LWE decided to find out what the producer's plans are for the pseudonym and quiz him over his fruitful collaborations. He also knocked up an exclusive, hour long mix that delves into his love of jakbeat, house, and techno.
You initially got your break by coming to the attention of Tadd Mullinix and Melvin Oliphant. How did this happen? Were you sending them your tracks or had you met them through other avenues?
D'Marc Cantu:
Tadd and I had become friends a few years earlier than the first 2AM/FM/X2 material was created. We met in 2000 when we both moved into a large house on campus. There were eight of us there and we were all musicians, artists, or students. By the time I met Melvin there was a sizable collection of music I had produced; this of course was four years later or so. During that whole time I was aggressively honing my production skills. Prior to moving into the house I was simply a drummer, playing local shows with friends. However Tadd had shown that you can be the whole band and maintain complete creative control.
Originally coming from more of a rock and alternative music background, how big was the shift into embracing electronic music? By that I mean did you feel there were any similarities in the approach and process to making the two and were there elements of the former that you felt you could use in making electronic music?
As I noted, it was refreshing being able to be the whole band. The production approach I used at the time was quiet experimental for me given since I didn't have much gear. I started off using a Tascam 4-track and various instruments I had access to, like my own drums and bass. I would then use some of the pedals we had laying around the basement in our practice area and what other stuff I could get my hands on. This was all incorporated, without any syncing, to my PC. I had no knowledge of production software in 2000-2001, so I was using basic noise and drum programs to make extra sounds.
This was the basis of early work by Tadd and me. We used this basic noise idea to create various productions, all of which have never been released, with the exception of a live show we played on WCBN Ann Arbor around 2002-2003, if I remember correctly.
When you and Tadd started releasing as 2AM/FM were you also producing your own material then or did that come later?
I had been producing my own stuff during this time; it was a boot camp of sorts from 2000-2004. Learning about production from Tadd, Todd [Osborn], and a few other Ann Arbor freaks. Plus learning software from our mutual friend Rodger. They were really happy to teach and inform someone who was into it. So it was cool to have the backing of these guys.
Once we started on 2AM/FM I had already written tracks like "No Control" and "Set Free." 2AM/FM, however, was where I really started to pickup on gear, post-production, and basic edits. Once my skill with hardware had reached a point where I was doing all of my own setups we produced more and more together, eventually leading to 2AM/FM Pt.1 and Pt.2.
Your first solo release came out on Crème Organization. Did you pitch your tracks to them or had they become aware of you through the 2AM/FM and X2 releases?
At the time I knew Tadd and Melvin had both worked with Crème but I had no idea who or what the label was about. Around 2005 Tadd had been playing some of my tracks out as well as for other producers/DJs. Melvin heard "No Control" and wanted it for the Crème Jak project he co-conceptualized with TLR of Crème. He played it for TLR and he loved it, and since then it has become one of the go to labels for releasing my rawer jacking dance cuts.
2014 was an incredibly prolific year for you, having nine releases across different formats: EPs, remixes, and collaborative projects. Is music a full time occupation for you and are you typically quite fast with completing tracks?
No, I work 40-50 hours a week at a local university as an IT admin and have since 2008. I do not play the amount of shows needed to work on music exclusively. It's a dream for sure but just not within my grasp. Most producers at my level make 90% of their money from shows, so unless you're gone for half of the year it's impossible to make a living on it. Anyone who knows me knows I'm a homebody who works and makes music. It's my passion, my therapy, and where I go to escape.
Although I don't tour much I fully grasp the allure of the club. For me there's no greater feeling than standing next to the booth when someone like JTC or Traxx drops an unreleased track of yours and you get to see the club go wild. All the hairs on the back of your neck that stand up when you're in the studio jump out when you're in the club. It's quite a feeling.
I do tend to produce quite quickly as well. What I learned years ago and what I didn't implement until 2008 or so was being able to say "it's done." A lot of people I know put so many layers of paint on their tracks that I think they lose sight of the track itself. It's an effective tool to have, that voice that says stop going through 2,000 snare variations and be done with it. I think the biggest hurdle to any art is being happy with what you've created and sometimes you're not until you see it, or hear it through someone else.
You recently announced that you will be using a new alias soon – Rival — with which you have set yourself certain parameters for the production and recording techniques. Do you have a set way that you usually work? Do you limit yourself to how much you allow yourself to tweak and finesse your tracks before finishing them?
Rival is different in concept but it's not wildly different from my production history. What I mean is that is the concept behind Rival is the focus here. What I want to do is get back to my roots and force Rival to work within those confines. So the idea is simple, unedited dance tracks. One take. No edits. All gear. When working as Rival I feel like I'm walking up to a drum set again, playing and having my physical skill dictate the result.
Some call it lazy journalism, some call it being a beneficent interviewer, but every now and then we like to offer an artist to ask themselves a question and answer it. Go.
You've noted a separation between Rival and D'Marc Cantu as being gear only vs DAW style productions. Why the distinction with Rival?
With Rival I want to set limits. These limits allow me to work with what I have in front of me. Although my productions vary in method I can still fall back on those easy out habits. With Rival once it's recorded its recorded; I clear the settings and start anew. I don't have that freedom with my normal production style. I can always go back in some capacity and make changes. Rival is finite and as a result more compelling to me.
What can you tell us about the mix you put together for us?
I don't DJ. I've been asked to for some time but have declined. Not that LWE asked for a DJ mix, however a track list was requested. My live sets are one offs — I don't repeat live sets and I rarely pull tracks from those for release. That having been said the result is a one of a kind live set you may never hear again and of which has no track listing.
This poses a problem in situations like this and I would normally decline to do the mix because of it. I have instead decided to give it a go and this is the result, a DJ mix detailing coming tracks, projects past and present and songs by some of the producers who have influenced me the most. In short, a crash course in jakbeat.
What does the year ahead look like for D'Marc and Rival?
This month you will see a release on Drone,
Decay
; then in Feb Run-Out-Run will be releasing the
Car Type EP
. After that you can look forward to releases on Nation, MOS, Thema, and Sequencias. The most important releases for me this year will be 2AM/FM related, this year will see the strong return of JTC and me. Currently Signals and Nation have 2AM/FM EPs out. Later in the year will be our first album on Bopside, plus other projects. Rival will be appearing throughout 2015, dotted across a number of labels.
Download: LWE Presents D'Marc Cantu (57:32)
Tracklist:
01.
D'Marc Cantu, "Pages" [Nation*]
02.
Alis, "Azimuth" (DMC Alternate Mix) [Don't Be Afraid]
03.
D'Marc Cantu, "Size and Shape" [Crème Organization]
04.
D'Marc Cantu, "Decay" [Drone]
05.
D'Marc Cantu, "The Key" [Sequencias]
06.
Gstring, "Phase" (D'Marc Cantu Ghoul Remix) [Echovolt Records]
07.
JTC, "Don't Even Try It (The Beat)" [Spectral Sound]
08.
D'Marc Cantu, "Try Me" [M>O>S Recordings]
09.
2AM/FM, "Desolate Cities" [M>O>S Recordings]
10.
Brickwall Giant, "Rapid Expansion" [*]
11.
Dona, "8th Point" (D'Marc Cantu Remix) [Points]
12.
D'Marc Cantu, "Heater Ansatz" [*]
13.
JTC, Psychedelic Mindtrip" [Crème Organization]
14.
TNT, "New Love" [Marguerita Recordings]
15.
2AM/FM, "Motherfuckers Don't Know" [Spectral Sound]
16.
D'Marc Cantu, "Zip Drive No Data Saved" [Nation]
17.
JTC, "Two Keys" [Spectral Sound]
18.
Richard Fearless, "Gamma Ray" [Drone]
19.
The Dirty Criminals, "Raiden" [Gigolo Records]
20.
Da Goblinn, "Crazzy Outside" (D'Marc Cantu Four Voices Mix) [*]
21.
2AM/FM, "Release Yourself" [*]
22.
D'Marc Cantu, "Car Type" [Run Out Run*]
23.
Samaan, "Omissions" (D'Marc Cantu Remix) [One Electronica]
24.
DVS1, "Confused" [Klockworks]
25.
JTC, "Earth" [Killekill]
26.
Secret Studio ft. D'Marc Cantu, "Home Bass" [Secret Studio Records]
27.
Ricardo Tobar, "If I Love You" (D'Marc Cantu Remix) [Desire Records]
28.
Aroy Dee, "Until the Music Dies" (D'Marc Cantu Remix) [M>O>S Recordings]
29.
D'Marc Cantu, "2271" [One Electronica]
* denotes tracks which, at the time of publishing, are unreleased

This posting includes an audio/video/photo media file:
Download Now
Posted: 27 Jan 2015 10:01 PM PST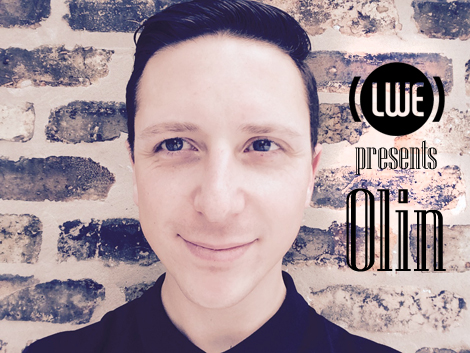 Somehow I knew this day would come. LWE was just finding its footing in the dance music press when I first met Jason Garden in 2008. We were both still on the outside of Chicago's dance scene looking in. But when I first heard the Kansas native's early productions and saw him spin at a small afterparty on Chicago's west side, I had the sense someday he would contribute a podcast to LWE because he would earn it. Since reinventing himself under the Olin moniker, Garden's sound has matured and widened greatly, both as a producer and DJ. He's made clever, inventive techno and house tracks with dancers clearly in their cross-hairs, releasing on Discovery Recordings, God Particle, Wazi Wazi (with collaborator Savile), and even on my own label, Argot. He's joined Smart Bar's roster of resident DJs and founded the unique Slack residency for DJs (like Garden) who demonstrate the breadth of their taste and abilities over longer sets. And as of last year, he's been a crucial cog in the show production machinery at Smart Bar, making sure every event goes so smoothly no one notices his fingerprints on it. In anticipation of his appearance at
As You Like It's February 7th event
at Public Works, featuring the Black Madonna, Daniel Bell, Robag Wruhme, Sassmouth & Richard Korach, Bells & Whistles, and myself, I finally took the opportunity to shine the spotlight on one of Chicago's local heroes. Olin also provided LWE with a stellar podcast that highlights both his wide ranging taste and exceptional ability to tie these threads together in an engaging way.
What was your musical background prior to producing electronic music? What spurred you to start producing? What came first, DJing or producing?
Jason Garden:
I don't have a musical background insomuch as I could rightly say I came from a musical household or "am a classically trained musician." I was lucky enough to live in an area where music education was a required part of the public curriculum, so that was definitely a blessing. I played guitar for probably 10 years (and I guess in theory, still do), and was in half a dozen punk bands. We threw shows in Carey Skate Park in Hutchinson, Kansas. You know, usual Midwest rock kid stuff.
That said, dance music wasn't popular (or really socially accepted) at all where I grew up. My first real experience with it was when I bought a disco complication from a gas station. It had the hits: Chic, "Le Freak," Heatwave, "Boogie Nights," Hues Corporation, "Rock The Boat." Wore that little guy out. I had messed around with Fruity Loops in high school, but mostly as a way to make backing beats for my guitar stuff. I really had no idea what I was doing.
I first started "DJing" by basically being the only one in college who had a bunch of house party music on my computer for when my friends threw parties. Turns out, I really liked playing music for people and seeing everyone having a good time, so, like so many suburban white kids in 2004 or so, I laid down my guitars and started trying to DJ — very poorly and publicly on my college FM radio show, which was the only place that actually had turntables. So, to answer your question, I guess production came first, but DJing is definitely my One True Love and actually the reason I produce at all.
You've tackled a number of different styles, including a stint under the alias Thunderous Olympian. Can you take us through your musical history and what's brought you to your current sound?
When I started DJing, I really had no idea what the hell was going on in electronic music. It was completely, 100% foreign to me, so I really had to just sort of feel my way through it (thanks, internet). Very few people in Kansas knew any more than I did, so it was quite a struggle, honestly. Dance music, even for me today, can be a tough road to hoe, in as much as there is just so goddamn much of it. So, you can imagine my frustration/terror as a 19-year-old trying to find my sea legs on that ocean.
As far as my musical history, it started with Daft Punk and blog house kind of stuff, because that was the most immediately available to me in 2004/5. I did that kind of stuff for a while, along with ghetto house and party music like that, as Thunderous Olympian. I realized over time that my true loyalties lay with some of the more minimal and subtle sounds that I had came across, so I reinvented (read: renamed, mercifully) myself and started down that road, which has been even more winding than I anticipated. Now I just listen to a lot of music and borrow ideas from that to create a mish-mash of things I like and hopefully other people like, too. Production is mostly a way for me to have (hopefully) cool tracks to play out when I DJ. Accordingly, my production style is at least as much a reflection of all the kinds of things I like to play out when I DJ as anything else.
You're originally from Lawrence, KS, I believe. Was there any electronic scene there? What was it like coming into Chicago's scene and getting involved here?
I'm actually from Hutchinson — Lawrence is where I went to college (Rock Chalk!). However, Lawrence was definitely the only one of the two that had any sort of electronic scene to speak of. Lawrence is a prototypical college town and, historically, an indie rock bastion of sorts. People love music there, but electronic music, at least when I was there, never seemed to resonate quite like it does in Chicago. There was an amazing weekly dance party that ran for seven years called NEON that was thrown by DJ Konsept (who was a very busy DJ here in Chicago after he left Kansas). That party, although not strictly electronic in terms of programming, really showed me that you could have parties where the foundation was simply a really good DJ (Konsept was, and still is, that in spades). So, armed with that exciting knowledge, I started to throw parties in bars or even in DIY punk venues (it was surprisingly easy to sell techno to the punk kids if you already knew them and they trusted you a little bit). I even made a "mixtape" series called "Techno Is Punk" to that end. Techno is pretty punk, when you get right down to it.
I moved to Chicago in 2008 and knew literally two people, Konsept and now Smart Bar resident, Chrissy (FKA Chrissy Murderbot). I was definitely amazed by how prevalent dance music was and how many options I had as a dancer and party-goer, but it took me a while to really figure out what was going on, especially with regard to underground parties. I'm a fairly cautious person sometimes, so I mostly hung back and tried to get the lay of the land before I approached anyone. I remember actually asking a person, who is now a good friend and party promoter here in Chicago, if I could come to the private afterparty she was throwing after a Smart Bar event. I knew was happening but wasn't actually invited to it. It took some convincing. Seriously, I had to talk to her into it, and I understand why after having seen my fair share of completely wasted assholes show up and ruin a perfectly good afterparty, but she gave me the address and unwittingly let me put my foot in the door, so to speak. I remember going back to my apartment and putting all the booze I could find in a paper grocery bag so I didn't show up empty handed. I was so excited. After that happened, things really got interesting, and I haven't looked back since.
Remind me, what's your title at Smart Bar now? What does that mean in a practical sense?
At this point, I'm sort of the jack-of-all-trades at Smart Bar. I'm the head of production down in the club but I also work in the office dealing with contracts and logistics. In a practical sense, it means I'm here a whole lot and am proud to be a part of such a historic and downright awesome place.
Prior to working at the club you used to throw underground parties with Marea Stamper, aka the Black Madonna. Tell us about that period and what you've learned about the club world since transitioning into working at a full time venue.
Marea and I met at Movement Festival in 2009 and were instantly close friends. When she moved back to Kentucky for a stint, we started to throw parties there and in the surrounding area with several other people who were very instrumental in the success of the events. We'd basically find an art gallery or something that looked like it needed money, offer them some cash to let us use the space, and then hit the streets to try and get a good mix of people there. Some of them were, to this day, the best parties I've ever been to, and some were kind of disasters. We also continued to throw smaller parties in Chicago that had the same ethos as those "abroad." We've been Still Believing since.
The big difference between doing underground and parties in the club is just the scale, I would say. When you do underground events, there is a lot more to do because you have to do everything. Events at the club, there is usually less to do per event, but you have to do 20 a month (we're open Wednesday-Sunday every week). The worlds themselves are mostly the same, though. I would say that the crowd at underground events is typically a little more esoteric in terms of taste, but that's about the extent of it.
Who are some of your biggest musical influences now, and which artists have always been influences on your musical output?
Right now, I would say my biggest single influence is Traumprinz/Prince of Denmark/DJ Metatron. Dude is scary talented and only maybe even a real person. I'll believe he's real when he comes and plays a show at Smart Bar. I love how his sound transcends all of the different styles he tackles. He's got such a great way with vocals that might not work in other settings or in the hands of other producers.
Speaking of Giegling guys, Kettenkarussell has also been a big influence for me. I came across a 3-hour live set from them in 2006, and then another one in 2008, and then
the mix they did for LWE
in 2008, and I was always completely amazed by how well they utilized minimalism and melody, even in the wake of the Great Capital M Minimal debacle of the early-to-mid 2000s. They were, at least until recently, very mysterious. They became kind of a white whale obsession for me, since they didn't have a much of a web-presence. Those guys have always stuck to their guns and have made some of the most subtle and beautiful music I've come across. I finally got a line on them when I overheard Oskar Offermann and Edward chatting about them after a Smart Bar show last year. I grabbed their email from Oskar and after a few false starts, a friend and I finally had them come play a small private camping event here in Chicago, this summer. Not only were they absolutely delightful and genuine people, they exceeded every artistic expectation I had for them, which is really saying something.
Other notable influences include: Nile Rogers, Patrick Cowley, Metro Area, Audion, Dan Bell, Donnacha Costello, Basic Channel, FXHE Records, and everyone who has ever yelled "HOT MIX!!!" after I fucked up a mix while DJing. You know who you are.
A few of your releases have been collaborations with other producers. Who are your collaborators and how did you end up working with them? Any more collabs in your future?
Yes! Most recently, I've been working with Savile, who I also worked with on an EP for Nils Penner's Wazi Wazi label. Savile and I started working when he approached me shortly after moving to Chicago and sent me a few tracks. I thought what I heard was great so we decided to hit the studio. We finished "Horizon," the title track on the Wazi Wazi release, basically in a few hours, and had the rest of the EP plus a few tracks done shortly thereafter. We have a very good workflow and he's a great engineer, so it works out nicely. We've also got a 12″ coming out on Argot shortly, called "Thanks, Karl" which is our thank you to one of the bouncers at Smart Bar who has also just been an enduring presence in the Chicago scene for decades now. Thanks, Karl!
I've also done a collaboration with a lesser known Chicago producer, Company Processing, who is really excellent by the way, and I hope we'll hear more from him in the near future. We did a track called "Compton" for Discovery Recordings out of NYC a few years back, which, coincidentally featured a remix from Nils Penner of Wazi Wazi. The circle of life, y'all. I've got a few other collaborations in the works that are not done enough for me to not want to talk too much about them too much, but suffice it to say: bangers only.
What's a musical trend you think the world would be better without? What's a facet of electronic music you wish were more popular?
There are a lot of things I could nitpick about here, but I'll stick to one sort of meta-pet peeve of mine: As someone who had ZERO access to dance music growing up, it really irks me when people who have been lucky enough to be around it their whole life write off certain styles or genres wholesale without any real attempt to listen to or understand those genres. Or, maybe more accurately, when people decide on a few genres they like and write everything else off as unnecessary, unimportant, uncool, or whatever.
It's hard for me to understand people who really only like one or two current micro genres and can dismiss disco as a relic of the past — as something they could never be into for whatever reason. So many different types of music that could be accurately described as dance music are so important to me that it kind of seems offensive to me that so many are willing to write off so much, wholesale, based on presuppositions that are almost never accurate. If you're a student of dance music, as I hope most DJs and producers are, you should go out of your way to experience as much of it as you can. You might be surprised by how things you may not even really like can inform your art.
My message: dance music is really fun if you let it be. There's a lot of really bad stuff, but you'll surprise yourself with the amount of good stuff you can find if you're looking.
There seems to be some kind of expectation of Chicago's producers to somehow incorporate the city's famous past into their present sound. Do you feel that at all, and have you ever tried to link your music with the city's musical heritage?
Not really, to be honest. I try to be eclectic, so I feel like there's enough "Chicago" worming its way into my productions and DJing to not have to stress about not being "Chicago" enough. At the end of the day, I don't really feel like it's my job to sell anyone on the Chicago sound, mostly because there are so many people doing that so much better than I ever could, eg. Stripped & Chewed Records, The Black Madonna, the Queen! residents, and so, so many more awesome artists. Besides, my productions are probably at least as closely linked to the city's industrial heritage as the house side of things — especially lately. As I mentioned, my production process is almost entirely based around making tracks for when I DJ, so it's not something I really think about all that much in the moment.
Which of your currently released tracks or remixes do you feel most proud of, and why?
Hmmmmm… that's tough. The one I'm most proud of as an artist is probably "Tomorrow's News" on Argot. It was just a track that came out very naturally and is something I think I'll be able to be proud of for quite some time. It's very musical, which isn't always my natural inclination as far as production goes. My favorite in terms of what works best when I DJ is probably my recent remix of Covio's "Turkey" on Sassmouth's label, God Particle. Definitely serves its purpose as well as any track I've ever done and fits perfectly with the kind of older English and American techno sounds that I've been playing out, lately.
In addition to working at Smart Bar you've recently started a series of parties called Deep Turnt. What can you tell us about the mission or ethos of Deep Turnt, and where do you want to take it?
Well, to be candid, "Deep Turnt" is something I tweeted once that I just thought was funny and then realized, in spite of its ridiculousness, kind of actually described my DJ style really well. Very 2015: DJ makes Pepé Bradock pun on Twitter, turns it into a made up genre, starts a party. I maybe should have just let it die, haha, but here we are. Anyway my definition would be: minimal, often dubby techno that is still a bit more uptempo and jacky. The first 30 minutes of the mix I did is stuff I would consider to be Deep Turnt, actually. For us (I do this event with Studio Casual), the mission is basically to do smaller, more intimate parties that push this kind of restrained party techno. The last one we did with Eric Cloutier was incredible, as was the first with Sassmouth — packed from pretty much open to close with people who were crazy into the music. We were so happy!
As someone with the word TECHNO tattooed on your arm it's clear the genre means a lot to you. Can you put into words what makes it so important?
Well, connotatively, the TECHNO on my arm means something a little different from what the average informed LWE reader might think. In Kansas, literally every genre of electronic music was just called techno, because no one really thought about it enough to have a reason to parse it out much further. So, the TECHNO on my arm is meant to mean techno in that sense, and acts as a reminder of how lucky I am to have found my way to the place where I'm at from a starting point that seems to be light years away, as I look back on it. I do really love techno, in the traditional sense, though. So, it works out. It sounds like an exaggeration, but quite literally my whole life is devoted to dance music at this point. So, the TECHNO on my arm is as much in solidarity with those who are looking for the proverbial party in places where the party might not be so easy to find as anything else.
What were the last five records you bought? What coveted record do you have your eye on next?
Let me hop on Discogs real quick. So, the last 5 records I bought according to my Discogs are:
Donnacha Costello,
Grape
(only need two more in this series, finally!)
Jacek Sienkiwicz,
Slope EP
(always been a fan of Jacek)
Paranoid Jack,
Slave Driver (Remixes)
Pop Up,
3
Garrett David,
A New Room
(Check this out! Gramaphone records here in Chicago recently (re)launched their label and it's very good!)
As far as coveted new records, I'm patiently waiting for the new Brawther as well as the reissue of the amazing classic Bjorn Torske LP,
Nedi Myra
. As far as older stuff I've got my eye on, I'd actually really like to find a nice copy of Der Dritte Raum,
Hale Bopp
. Muscle trance all the way (another made up genre). I also need to get my ass in gear and grab as many of the Basic Channel reissues as possible. Oh, and copies of Oni Ayhun
OAR003
and OAR004
. I'll just take one of all the good records, please.
What's coming up from you in 2015?
A lot, hopefully! Still doing my residency, Slack, at Smart Bar, which focuses on eclectic DJs who will grace us with an extended set. Doing more Deep Turnt parties when we can. Hopefully DJing a lot, generally! As far as production, as you well know, Savile and I are excited to be releasing
Thanks, Karl
on Argot. I'm also finishing up an EP for Nite Owl Diner and another for the Detour records crew out of Pittsburgh (check out Detour 001 if you haven't — killer). And then hopefully in between all that I'll find some time to put the finishing touches on another EP for God Particle I'm working on. I'm excited to be so busy on the production side of things.
Download: LWE Presents Olin (78:05)
Tracklist
01.
DJ Slip, "Untitled A" [Missle Records]
02.
Brinkmann & Scanner, "Adria" [Force Inc. Music Works]
03.
Restaurant Tracks, "Don't Get Us Wrong!" [Cheap]
04.
Covio, "Turkey" (Olin Remix) [God Particle]
05.
Aerea Negrot, "All I Wanna Do" (Efdemin Remix) [BPitch Control]
06.
Mr. G, "Zam Zam" [Phoenix G.]
07.
Sleeparchive, "Track 4 (Recycled)" [Sleeparchive]
08.
DJ Metal X, "Doomsday" [Djax-Up-Beats]
09.
Yanu, "Poot" [Toolbox Tunes]
10.
User, "Change Constant" [Organised Noise]
11.
Traumprinz, "Intrinity" [Traumprinz]
12.
Giovani & Mosler, "Untitled B (4)" [Giovani & Mosler]
13.
Olin & Savile, "Thanks, Karl" (Olin Version) [Argot*]
14.
Brian Aneurysm, "Das Element Des Menschen" (James T. Cotton Version) [Spectral Sound]
15.
Sound Stream, "Love Jam "[Sound Stream]
16.
UnknownmiX, "The Siren" (Losoul's Hot Edit) [Playhouse]
17.
Yello, "Lost Again" [Vertigo]
18.
Azul Y Negro, "Mar Del La Tranquilidad" [Mercury]
* denotes tracks which, at the time of publishing, are unreleased

This posting includes an audio/video/photo media file:
Download Now
Posted: 21 Jan 2015 10:01 PM PST
Their names collectively may conjure a luxury toiletries brand from the depths of 1980s Britain, but their music certainly has a lot more panache than that might suggest. Tim Hopgood aka Ethyl and Jamie Taylor aka Flori have slowly but surely been climbing into our collective consciousness since 2009 with at times subtle but mostly stunning turns on labels like Freerange Recordings, Secretsundaze, Quintessentials, and Fear of Flying. Whether they're dishing out deep house, acid house, or something a little harder, their productions always strike a well balanced and sure-footed precision. When the duo approached us with a sublime mix entirely made up of their own back catalog peppered with forthcoming and unreleased tracks we jumped at the chance to run it, hitting the guys up with a few questions in the process to find out more about the English DJ and production team.
Hi guys, how is everything going for you? Any ridiculous New Year's resolutions to confess to?
Tim Hopgood
: Hi, things are good thanks. 2015 has kicked off nicely, no resolutions as such, just trying to shift the bodyweight in cheese I ate over Christmas.
Jamie Taylor
Not bad, cheers, good to be back in London after an indulgent Christmas break. No resolutions for me either. Life itself is pretty much an incessant self-improvement exercise. That's enough for me.
They're a bunch of ass anyway aren't they? So how did the two of you first meet and where were each of you in your producer/DJ careers at the time?
JT:
I think so. Eat well, stretch your limbs when you can and try not to drink heavily everyday. We met at university in Birmingham (where I failed all three of the aforementioned disciplines) on a Sound Engineering & Production course. I was playing out locally fairly regularly and putting on parties in my hometown, Wolverhampton. I was also heavily involved (and still am) in my folks' party, Soul Underground. Production at that time was just a hobby but I probably learnt more about the process then, than during any other period. As the production side of the degree wasn't up to much I was teaching myself in the main and getting invaluable advice via Tim.
TH:
Yep, he's wiser than his perceived years is our Jamie. I grew up just outside London and had been playing regularly in the capital. In fact a lot more regularly than I am now, sometimes three or four times a weekend. Doing the circuit so to speak and making up the numbers on the flyers. I enrolled at the University to add a bit of structure to what I was doing with music but the course itself was underwhelming. The biggest thing I took away from the course was the relationships I built and people I met, present company included.
How long was it before you started making music together and figured out that you had good studio chemistry?
JT:
I think it was at the end of the first year or at the beginning of the second. That whole period, alas, is a bit of a haze.
TH:
Sounds about right. We came from different angles musically; I came through UK garage and grime and through techno to the house music we began making, while Jamie came from the same formative UK garage years (that was almost a rite of passage for our generation) but had a strong US/soulful house leaning following that. Despite bringing different ideas to the table we seemed to agree on most things in the studio from the outset.
That rapport in music making as a team was obvious right from the start with The Trimley EP. As a production team what do each of you feel you bring to the table in terms of your particular influence from your tastes in music?
JT:
Tim's alluded to what influences were there when we first starting working together and I think they'll always exist to some degree, probably due to how impressionable teenagers are. The pool that we draw influence from is larger than it has ever been. Old stuff that's new to our ears but also so much new music leaves us quizzing each other as to how it's been done. There's so much good stuff being made and it's hard not to be inspired by it. The Trilogy Tapes or Hessle Audio radio shows are good starting points.
And also what do you feel are your strengths when it comes to production?
TH:
Jamie is the man with the hooks. He's got a bit of an affinity with melody but if you heard some of the shit he sings you'd have to ask a few questions.
JT:
Cheers, T. I've said this in other interviews but Tim's the man for realizing ideas. If I've hit a brick wall, I think he enjoys the challenge of me describing/explaining something verbally and then getting as close as possible to painting that idea — even when he's not entirely sure where I'm going with it. He's the more patient man, too, which comes in handy if I start to become disillusioned with a track. We rarely take on the same roles on different projects.
I'm interested to know about your musical aliases, because they go together very well yet don't seem to have anything to do with your actual names. Is there a story behind that?
JT:
There's no interesting subtext behind the name Flori I'm afraid. Our first EP had been signed and I had to decide on an alias sharpish. I thought it paired with Ethyl quite nicely and I suppose we both thought it would be humorous to see a couple of older ladies' names on flyers. Tim's story is far more fanciful.
TH:
Tim's story is never to be repeated.
Jamie, as a solo artist you've focused on your own releases while Tim, you've notched up a lot of remixes. Are you both planning on taking on that other role as well?
JT:
If the right remix comes up, I'll take it on. I do prefer working on original material though.
TH:
I actually like the constraints remixes put on you, which might be why I've ended up doing more of them. That's probably why I've leaned heavily on collaborating too. I need to not get bogged down with the very small decisions that don't contribute to the finished result. There's also the element of not wanting to waste someone else's time or let them down and I find that gives the process more direction and purpose. For me, making music can be such a cathartic process that when I'm making music on my own I can feel satisfied with being comparatively unproductive, getting absorbed in sound design without actually doing something useful with the result. I've got lots of my own music in various primitive stages that I'd like to see the light of day eventually, but having never had a solo release I feel there's more pressure on the first one to be truly coherent and not a series of sketches or nascent ideas.
There's an occasional Scandinavian theme through your track titles. Is this coincidence or is there some kind of Scando message you'd like to push to the public?
TH:
We wrote "Malmö" and "København" after a Scandinavian trip. Even though the two tracks ended up being split up we wrote them concurrently based on our impressions of the two cities.
JT:
Just doing our bit for Anglo-Scandinavian relations.
What have each of you been working on lately on your own and as Ethyl & Flori?
JT:
This last year has been very much collaboratively focused. We moved in to the same house early last year and we got all of our records and studio equipment into one large room. It's a great space for making and playing records so it's where we spend most of our time. We do a
weekly radio show
from there too, which will soon be going out on the new Leeds based KMAH station (Wednesdays 8-10pm). We're launching our own imprint, E&F Records, so that's been taking up a lot our time recently. The label will be an outlet for our own productions. The first one is called
Lion City
and should drop in March of this year.
TH:
We released
The Last Ninja
on our friends' Ben (BLM) and Jay Massive's Fear of Flying imprint at the tail end of last year and are following that up with a release on the affiliated Sudden Drop label, due at the end of this month. It's a three tracker from the pair of us entitled
Transcripts
. When it came to looking for outlets for our music we were certainly guilty of not seeing the wood for the trees. While I send Ben music of ours/mine regularly, never (until recently) explicitly with the understanding it's for him to consider bringing out. Both are great labels that we have a lot of time for and I think it makes sense for friends to be supporting each other especially being in the same city.
And at the risk of sounding contradictory, we've also got a release with Berlin's Aim pencilled in, complete with an Edward remix. Jamie's released on Aim before and Tristen, who runs the label, is a top boy, so I've got no reservations that it's also a good home for our music.
Could you see an Ethyl & Flori album in the future or would you prefer to release in an EP format?
TH:
We've certainly talked about it. I think our productions to date have been too disparate to warrant an album. Hopefully people can hear the common thread that runs throughout our releases regardless of the slight genre meandering we tend to do. If we were to do an album I'd want there to be a definite message, something we were trying to communicate and a flow throughout, not merely a selection of club tracks with a downtempo and beatless reprise thrown in to tick the album box. I've heard several albums from dance music producers that could quite easily be brought out as a couple of EPs but there seems to be a conscious decision to adopt the LP format to garner the PR that goes along with it. Call me a cynic.
What can you tell us about the mix you've put together?
JT:
I don't think either of us has ever included one of our own productions in a studio mix. This mix puts paid to that.
TH:
It's a special mix for us because, yeah, we rarely play our own stuff out. I'm really pleased with our recent output and we wanted to put it a selection of it in one place so people could get a handle on where we are and also a little nod to where we've come from.
In a slightly new turn for these features, we've decided to ask music producers and DJs what their big predictions are for the year ahead? What do the stars hold for 2015?
TH:
More of a hope than a prediction, can Europe stop being so angry and fascist? Musically, I think we're both on the same page in both wishing the following a successful year and also looking forward to the combined output of
Nummer, a couple of a French guys living in London, one of them works at my favourite record store, Kristina. Everything they've touched has been proper. Also BLM/Skew, Voiski, and Tom Dicicco to name a small few. On the label front, Details Sound, UMHS, Forbidden Planet, Fifth Wall, Nous, meandyou and Antinote.
JT:
But seriously, UKIP have just hit 20% in the polls. What the fuck is going on?
Download: LWE Presents Ethyl & Flori (77:33)
01.
Ethyl & Flori, "Untitled" [E&F Records*]
02.
Ethyl & Flori, Untitled [Aim*]
03.
Flori, "Within Reason" [secretsundaze]
04.
Ethyl, "Untitled" [*]
05.
Flori, Untitled [*]
06.
Ethyl & Flori, "Swimming" [E&F Records*]
07.
Ethyl & Flori, "The Last Ninja" [Fear of Flying]
08.
Ethyl & Flori, "Shorthand" [Sudden Drop*]
09.
Ethyl & Flori, "Shelter" (Rolando Remix) [secretsundaze]
10.
Sagittarius A, "Omega Point" (Material Object Remix) (Ethyl Edit) [*]
11.
Ethyl & Flori, "Lion City Dub 2" [E&F Records*]
12.
Ethyl & Huxley, "Reflexions" (Aybee Remix) [Tsuba Records]
13.
Flori, "Frosty Leo" (Dorisburg Cave Jam Mix) [Aim]
14.
Ethyl & Flori, "Untitled" [E&F Records*]
15.
Ethyl & Flori, Shelter (Beat Mix) [*]
16.
Ethyl, "Syncopate" [Contrast Wax*]
* denotes tracks which, at the time of publishing, are unreleased

This posting includes an audio/video/photo media file:
Download Now